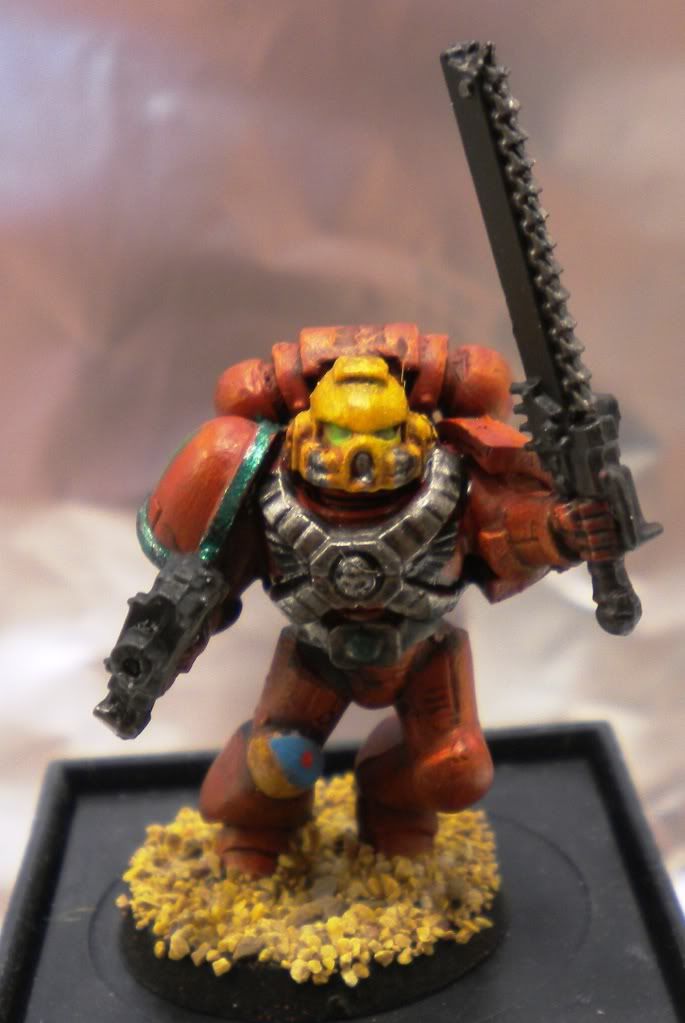 What do you do when you have two huge Space Marine armies, and still have models to paint and put together? A little bit of Blood Angels and Space Wolves will hopefully be coming down pipes from me to you in the next few months, as I stick to a decidedly Marine trend while trying out some new books and paint schemes.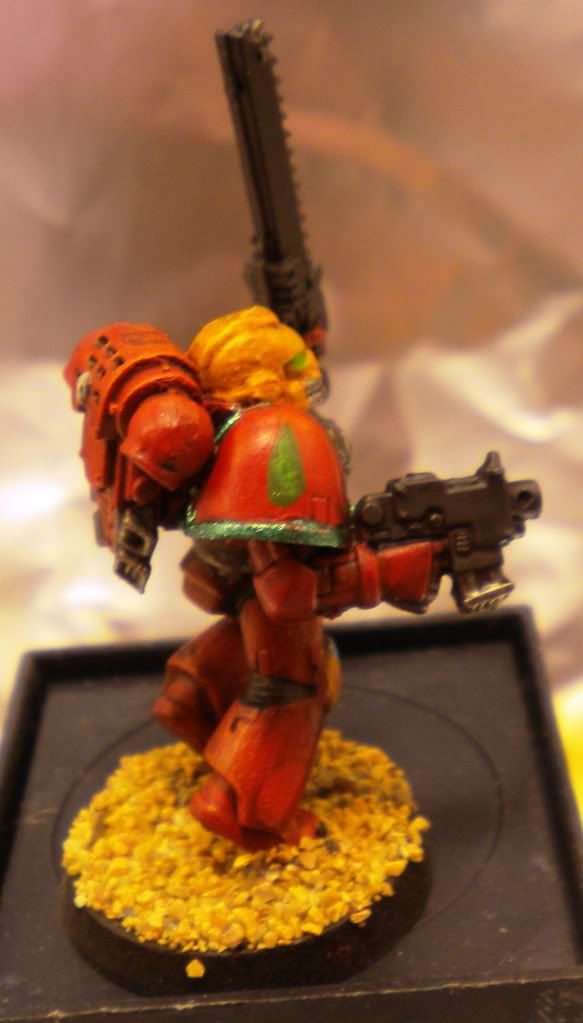 This is my first Blood Angel model, and a decent test subject. You'll notice some differences from the official paint job. I wanted to differentiate a bit. I'm going to be painting up the Fourth Company, known as the "Knights of Baal". I'm going to use an emerald paint on the shoulder pad to fancy things up a bit, and the knee pad will show individual "heraldry" for each marine, rather than a squad marking.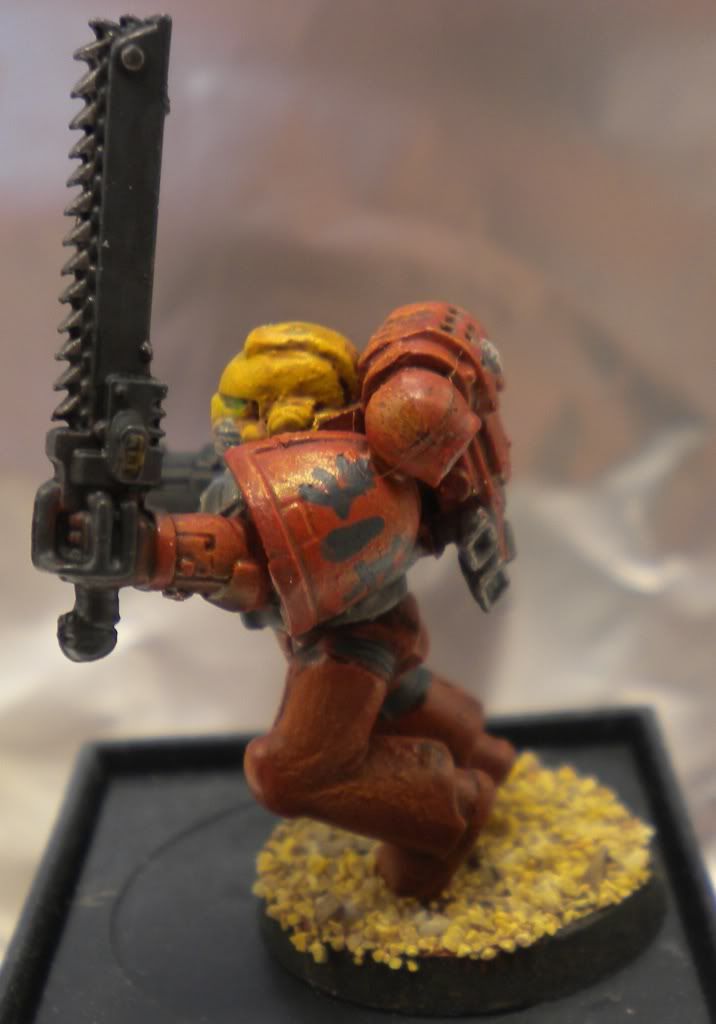 I hand painted the Company and Chapter symbols on each shoulder pad rather than using transfers, which was a new challenge for me, and I think it turned out well. The sword blades have also been highlighted with mithril silver since I took the picture. I look forward to cranking out some of his battle brothers! Any suggestions for improvement or ideas on how to spice him up?