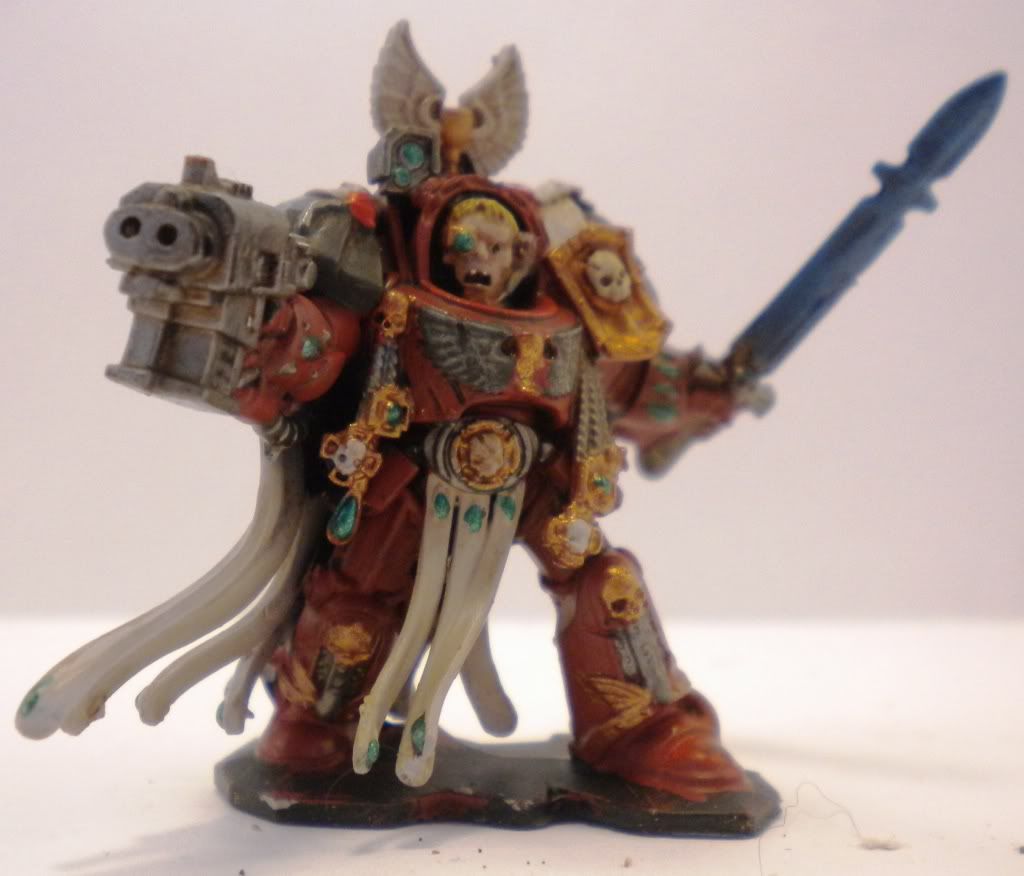 I've started the project of painting the Terminators from the board game Space Hulk. Eventually, I will add these models into my Blood Angels army, but have not yet determined a method by which I will make the bases detachable so that I can use them for 40K and Space Hulk.
So far, I'm using a unique system to determine what order to paint these models in. I have decided that whichever model performs particularly well in each game played will get painted first. This is Sergeant Lorenzo, who in our first (recent) game of Space Hulk held off waves of bad guys with only his sword and some very lucky dice rolls. He earned his paint.
I am particularly pleased with the face of the model, where I managed highlighting, a decent eye, and some sharp teeth. I also remembered to drill out the gun, which I always forget, and I think the greens came out really nicely. The red armor is a bit flatter than usual, because I forgot to highlight in my usual way before working on details, and thus had to fix it in small batches as I went.
More Space Hulk models will be incoming, so stay tuned!