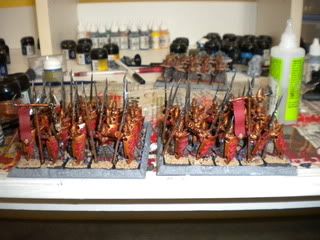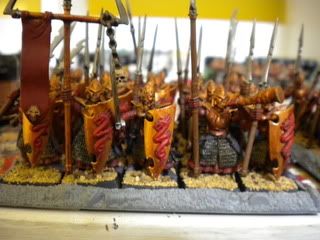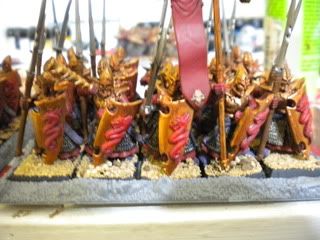 Alright. Here we are.

Spearmen, check. Shields, check. Everything assembled, painted, and based. Life was good for the evening yesterday.

Now, I just need some painted Shades for January 9th and 10th, and to work on getting an Imperial Fist Tactical Squad, Eiryss, a Manhunter, and Viktor Pendrake done for the Tale of Painters Deadline on January 14th. Oh yeah, and I'd like to paint and magnetize my bases.

Piece of cake.