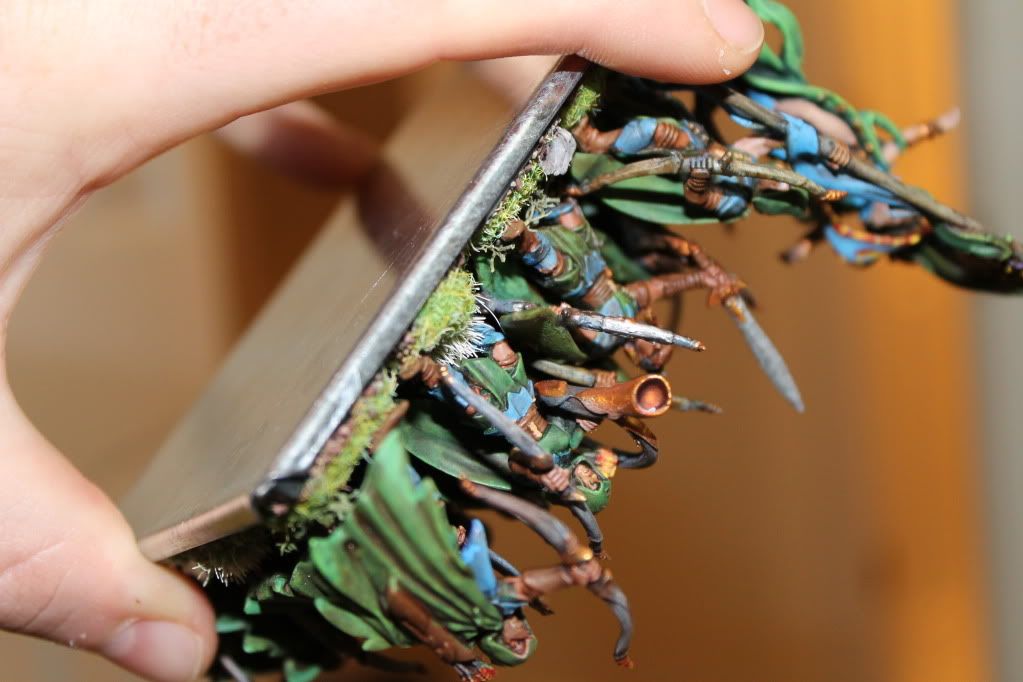 It's always fun with Glade Guard to be able to pick them up, metal character included, and wave them around upside down. Honestly, it's the kind of security you want from your models, that they'll stay on their trays and not fall over and break/get scratched up.
I recently bought sheet metal trays from
Shogun Miniatures
, and highly suggest their products. They have flanged trays and flat trays at great prices, and I ended up ordering quite a few of the flanged ones for Avelorn army. The trays are extremely well made and are comparatively cheap, and arrived at my home only three days after I placed my order. Also included in my box, free of charge, were some of Shogun's magnetic bases, which were also very nice.
I plan on spraying my trays dark brown and green and then giving them some matte varnish to hold off scratching from the magnets.
So for nice, neat looking trays at a great price, check out
Shogun Miniatures
. The trays are great and I've had a positive experience.