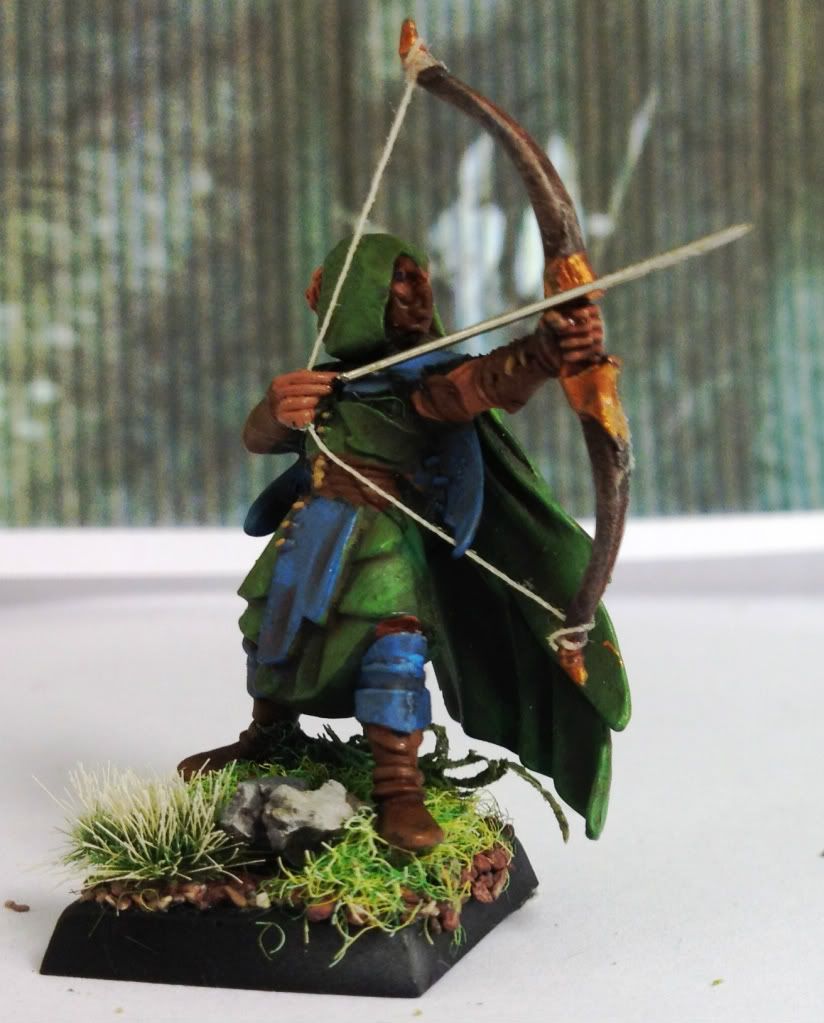 After putting my Glade Guard together and painting them, one of the things I really didn't like was that there was no string in the bow and no actual arrow. I mean, this guy here is in the "shooting an arrow" pose, yet he's pulling back on nothing and just holding a bare bow like a jerk. I decided to correct the problem.
First, I drilled a small hole in the "pulling" hand, which is bare plastic with no detail on top anyway. I got some thread from the sewing section at a local store, and ran it through the hole. I figured out roughly where the string would meet the bow on the top and bottom, and ran those sections of the thread, one at a time, through some superglue. Then I wrapped the string around the top part, and once it had set repeated the process on the bottom, cutting the thread each time with scissors.
I got some small needles for the arrow, and clipped them down to the proper size. They're glued at the hand, so that it looks like the feathered part of the arrow is under his hand, and glued again to the bow.
Hope you enjoyed it!