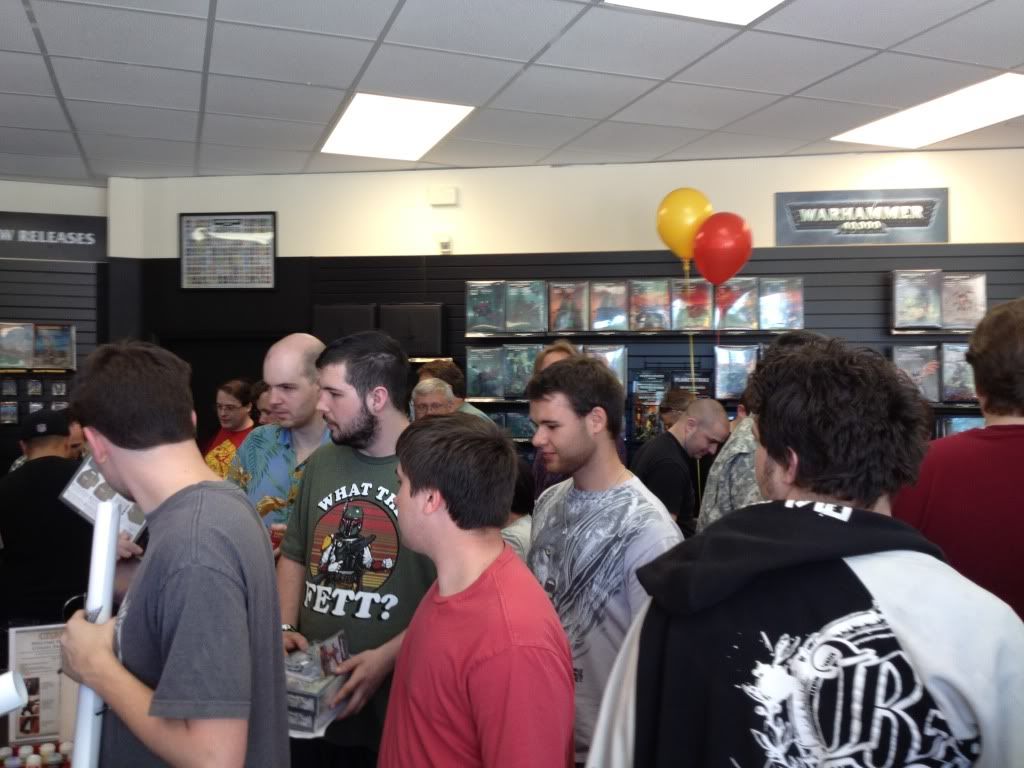 So I went by the new Raleigh Games Workshop store this Saturday on their grand opening. It was a pretty crazy experience, but I look forward to going again.
The new store had some promotions on its first day. There were posters and patches (which I was too late for). as well as a painting competition and some demo games. What it mainly had going on, though, was a crowd. I'm terrible at estimating square footage, so I'll go with the store being about the size of a good sized living room. It wasn't as tiny as the only other GW store I've been in (Atlanta), and it held its stock comfortably, alongside three gaming tables. On Saturday, about 150 people were crammed in there.
I managed to work through the crowd, pick up some of the new paints, and wait in line to pick them up. I wish I had had a chance to check out some of the other items, but it was a bit of a madhouse. I look forward to going back in sometime when it isn't so crazy and taking a look around, as everything seemed well stocked and they had a lot of interesting items I've never seen before in person (especially in finecast).