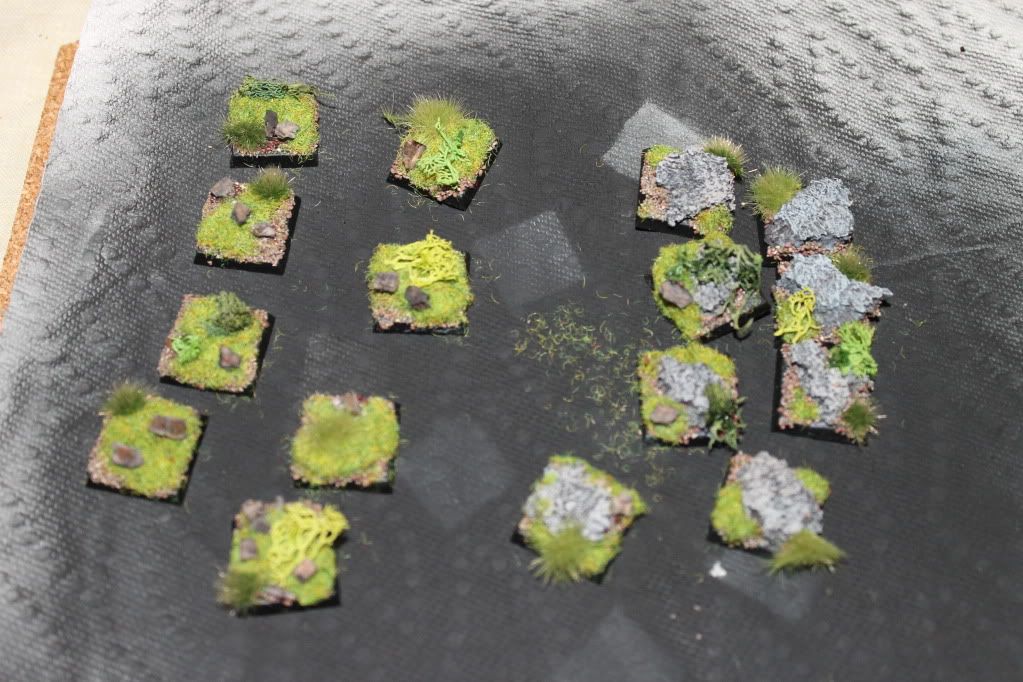 One of the things that I've been dinged on in the past with my armies has been basing, and rightly so. I went with plain sand (Space Marines and Dark Elves), plain winter grass (Bretonnians), and a mix of dirt and yellow/green grass that ended looking bland (Beastmen). When I started the Army of Avelorn, I was determined that my basing would be excellent and would really add to the army.
Basing for the army begins with either dark brown basing sand or a mix of said sand and painted cork (for back ranks). Bright spring grass is added, followed by a combination of small rocks, lichen, and/or tufts of wilderness and swamp grasses. The idea is to make a really verdant base, and use the cork, sand and rock to break up the colors with grays and browns.
It's a bit more work than it's been in the past, but the idea is to constantly improve with the models, and I think it's a step in the right direction.